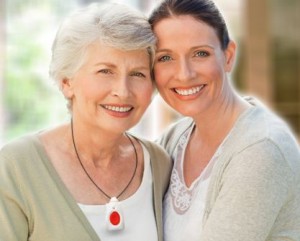 For more than 35 years, there's been a single name at the top of every list when it comes to medical alert and medical alarm systems: it's been LifeCall, the most affordable, effective and comprehensive medical alert company in the U.S. With more than three decades of experience under our belts, we've found there are a few things that set us apart from others in the industry.
The most obvious difference is our technology. LifeCall's Medical Alarm System features electronics designed by Bosch, engineered from the ground up to simply work every time they're needed — and with the importance of the task at hand, e.g. safeguarding the lives of our customers, there's no substitute for having the best equipment on hand.
Along those lines we feature an industry leading five day battery backup system, the longest-lasting backup battery used in any medical alert system being sold today. And our product has a range of up to 1,000 feet — again, an industry leader with the longest range available.
Finally, our product and service stands head and shoulders above the rest because of the high quality of staff at our emergency response center — every operator is a certified Emergency Medical Technician, not just a phone bank answering service. And with a telephone system that's regularly held up as a model for both efficiency and fail-safe redundant design, we're exceptionally proud of the way we've been able to be there for our customers for all these years — keeping them safe when they need us most.
When you're ready to find out more about the most advanced medical alert systems available today, give us a call and discover the LifeCall difference! We're looking forward to hearing from you.