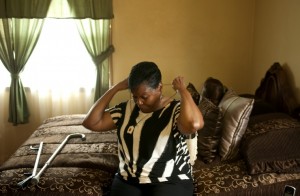 There's nothing quite as satisfying in your "golden years" as being able to stay in your own home as long as possible. Unfortunately, no matter how independent you might be, there are times when you simply must call for help — and, when it's an emergency and you're living alone, it might not be as easy to get to the phone as it might've been just a few years ago.
This is where medical alarm systems such as the Medical Alert System come into play, extending the years in which you can safely inhabit your own home — even if you're not able to reach the phone in an emergency, the LifeCall line of products are designed to get you the help you need, when you need it.
Our most popular system by far is the standard Life Call system, powered by the medical alert bracelet Manhattan residents have known and trusted for more than 35 years. The alert button is worn like a wrist watch, and has a large "help" button on its face — an exceptionally simple yet powerful one-button system with an integrated "cancel" button back on the main console unit. The wrist bracelet is exceptionally light weight, and has a range in open air of as much as 1,000 feet or more — allowing you to summon help from anywhere in your house or even in your back yard.
What's more, there's no need to set the bracelet aside during a bath or shower — a time when many are quite vulnerable to slips and falls — because the LifeCall bracelet is completely waterproof. It also carries a 100% lifetime warrantee, offering peace of mind for your investment as well.
For more information about LifeCall systems and services, please contact us today!