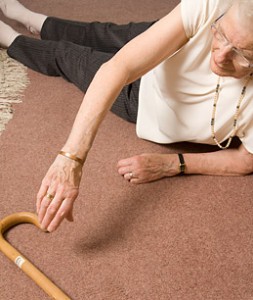 Do I need medical alert monitoring? It's difficult to imagine needing the sort of help companies like LifeCall offer, particularly against the backdrop of a lifetime of independence. But whether it's through advancing in age or medical issues presenting themselves, the time may come when it's worth considering protecting yourself — and giving your loved ones the peace of mind that comes with a medical alarm service.
If there's one thing predictable about the future, it's that it's unpredictable; it doesn't matter how careful you are, there's always the possibility of an emergency that requires prompt medical attention. Medical alarm systems bridge the gap between an injured you and the help you need — whether you're concerned about falling, adverse reactions to medication, or simply know that there's a possibility you're going to suddenly need medical help and be unable to summon it through other means, LifeCall can make the difference.
There's an old saying among photographers that the best camera is the one you have with you; medical alarm systems that are so cumbersome that you don't want to wear them are as ineffective as the camera you left at home. Our systems are designed to be lightweight and unobtrusive — you'll have them on because they're comfortable, and because you have them on, you'll remain protected.
Many of our technologies are industry-leading — we have fall monitoring devices, for example, than can sense when you've taken a spill and summon help even without your input — and our call center is staffed with Emergency Medical Technicians, or EMTs. Real medical professionals that know what sort of help you need when you contact them, rather than operators who might be guessing — it's all part of what makes LifeCall what it is, the most reliable medical alarm service in the country.