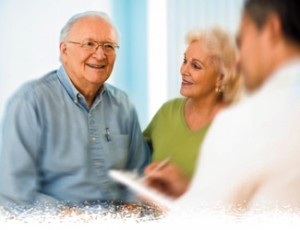 If they've ever shopped for a home medical alert, Bronx residents have probably seen the standard line of products LifeCall has become famous for: reliable, easy-to-use medical alert systems that instantly connect patients in need with medical attention. Today LifeCall is proud to be on the cutting edge of the next level of medical alarm systems with our innovative FallAlert fall detection system.
There is no question that injuries from falls are one of the leading concerns for our valued senior citizens; the most cautious estimates put fully one-third of everyone over the age of 65 suffering from a fall injury every year. Falls among the elderly can cause serious injury and even death, particularly when the victim is unable to summon medical help. FallAlert has all the functionality of our standard push-button medical alarm system, but adds a new technology that can sense when you've fallen and call for help — even if you cannot push the button yourself.
When the FallAlert device detects a fall, it automatically contacts our Emergency Response Center and allows the victim to talk directly to the all-EMT staff that answers — so that the degree of medical emergency can be properly assessed, and the right kind of help sent as quickly as possible.
FallAlert is the smallest and most lightweight fall detecting device available, and offers state-of-the-art, waterproof service with long battery life — and an indicator that tells you when it's time to change the battery. FallAlert has the same exceptional range as all LifeCall products, and can summon medical help from anywhere inside your home or around your property. And it's easy to wear, available on a neck lanyard that's comfortable and easy to reach.
For more information about FallAlert and our LifeCall family of products, contact us today!