The Best of Both Worlds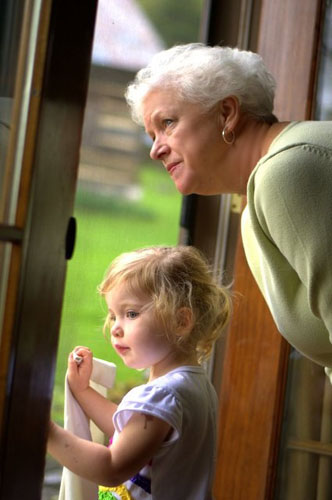 Thinking about moving to a so-called CCRC, or continuing-care retirement community? Perhaps you could stay in your home — and have the community come to you. Continuing care at home is one of several promising new models of healthy living services for older adults that brings the experience and resources of aging services providers into private homes. How do you qualify? To join older people have to be healthy and functioning at a high level independently. These programs exclude people with immediate health needs, including any indicator of dementia.
"Let us bring what you need to you or find a way to make it easy for you to get it."
How much do they cost? In a continuing care program without walls, members pay an entry fee (anywhere from $5,000 to $70,000) and monthly fees ($250 to $800) and receive a guarantee of lifelong care, with a twist. The main focus of these programs is helping people stay healthy and independent in their homes for as long as possible. Tiered plans with varying levels of benefits are common. The most expensive cover services 100 percen. Other plans can require a co-payment of up to 30 percent for assisted living or nursing home care. All members are required to have health insurance, whether from a private employer or Medicare with supplemental coverage included. If someone has long-term care insurance, rates are discounted. Most programs cover the full cost of any in-home care that's needed (home health care nurses or companions who help older people bathe and dress), as well more intensive long-term services (rehabilitation, assisted living or nursing home care) at no extra cost and with no waiting period. Only a dozen C.C.R.C.  programs exist across the country, mostly east of the Mississippi. But several more are under development, and experts believe the concept may be poised to expand more broadly in the years ahead. Our Latest List of  CCRCs: Kendal At Home (Westlake, OH); Cadbury Continuing Care At Home (Cherry Hill, N.J.); Alexian Live at Home Program (Chattanooga, TN); Seabury at Home (Bloomfield, CT); Via Christi Care At Home (Wichita, KS); Longwood at Home (Oakmont, PA); Friends Life Care at Home (Blue Bell, PA); Avenue by Porter Hills (Grand Rapids, MI); Life Choices, sponsored by Evangelical Homes of Michigan (Detroit); Senior Choice at Home, sponsored by the Jewish Home for the Elderly (Fairfield, CT); Senior Choice at Home by Gulf Coast Village (Cape Coral, FL); Fellowship Village Senior Living at Home (Basking Ridge, NJ); and Hunt at Home (Nashua, NH).

Contact LifeCall Medical Alert Systems, one of the leading providers of BOSCH in-home health care monitoring solutions for seniors and at-risk persons seeking to retain their independence and remain in their own homes. www.lifecall.com