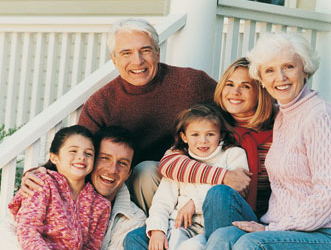 Many consumers have never heard of long-term care insurance, and there's a common misperception that long-term care is paid for by Medicare.
Big mistake. Long term care is basically "custodial" care, and it's for those suffering the after-effects of a stroke, Alzheimer's disease or other disabling condition.
Health insurance doesn't pay for this kind of treatment. Medicare doesn't either, generally speaking.
Who does? You do. The consumer pays out of pocket until his assets are exhausted, at which time Medicaid (not Medicare) kicks in. This is basically a welfare program — and it feels like it. Those on Medicaid often wind up in nursing homes, generally not a nice place to be.
Those with money or with a good long term care policy may be able to stay at home with the help of paid assistants or check into a comfortable assisted living facility.
Bottom line on The Dotted Line
It's important to learn as much as you can before signing on the dotted line for this kind of insurance.
A good place to start is a recent Kaiser Family Foundation report. This report draws on data from the 1998 Survey of Consumer Finances and the 1996 Medical Expenditures Panel Survey to explore the feasibility of LTCI for working families and older adults. Specifically, the report looks at how many working-age families can afford LTCI, whether it is a sensible investment for people who are decades away from requiring long-term care, and how LTCI policies can be made more flexible, to keep pace with changes in long-term care delivery and financing.
The report also examines the affordability of LTCI for older people, what kind of policies make sense for seniors, and whether there are less costly products that might reach more buyers and still provide some meaningful protection.
_________________________________
Contact LifeCall Medical Alert Systems, one of the leading providers of BOSCH in-home health care monitoring solutions for seniors and at-risk persons seeking to retain their independence and remain in their own homes.