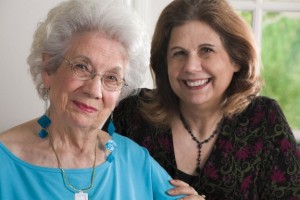 Senior safety is an important yet often overlooked issue. For many, the idea of leaving their aging parent, family member or friend alone in their home is a frightful thought. The risk of falls, injuries and medical complications increases as we grow older. Lifecall's personal medical alarms were devised to provide an unobtrusive yet effective solution to this issue, while allowing older adults to retain a sense of independence.
One of the most difficult psychological obstacles to overcome as we age is the loss of independence. With increased age comes an increased need for support and supervision. For many people, it is unsafe for them to remain alone in their home for extended periods of time. Unfortunately, caregivers can typically allot only a certain amount of time to their patients, and 24-hour supervision is far from affordable for most.
Lifecall's personal medical alarms offer a perfect solution: discreet and affordable 24-hour supervision that allows seniors to retain complete control over their lives. At Lifecall we install our products across the entire United States. We also ship our devices with instructions for easy self-installation at a discounted price. In either case, we offer personalized, round-the-clock service, guaranteed to keep you connected to emergency services whenever needed.
Installation and maintenance of our units is simple. Simply connect the device to a phone line and plug it into a standard outlet. Built with an internal rechargeable battery, the unit will remain active for many hours in the case of a power outage. Additionally, if there is any malfunction, the lights on the device will begin blinking. Simply contact us directly via phone or email if you have any additional questions or concerns regarding our personal medical alarms.