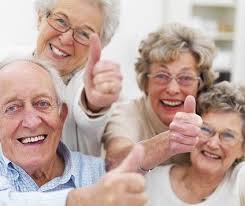 Medical alert for seniors has proven to be a solid and valuable resource in the market for those who want to maintain an independent lifestyle. While getting older has its own individual set of challenges it can be disheartening to see our loved ones succumb to vulnerabilities. More often times these vulnerabilities are situations that can be turned around and utilized to empower the individual of interest. Consider that help could be the way to your loved one if they are using a Lifecall Medical Alert for Seniors device.
Everyone has a different set of needs in order to live a lifestyle that is most gratifying to their greatest desires. When one reaches an age where they feel compromised by certain physical ailments it is vital to align them would resources that can keep them on track. Many loved ones and close friends have found great relief and utilizing the support of the professionals that provide assistance services.
Supporting independent living with a Lifecall Medical Alert for Seniors device
When it comes down to being able to live a carefree lifestyle one must rise to the occasion and identify products and services that support the process. Having a device that allows you to access help should one find themselves faced with unfavorable circumstances is immeasurable. A Lifecall Medical Alert for Seniors device has allowed a great number of individuals to maintain their independence and take control of their health care needs.
Should one find themselves in need of support utilizing a system that permits immediate access to public servants that can cater to the need? Some consumers report having a better living situation by merely knowing they have employed the right instruments. Having a positive mindset is one of the key elements to maintaining a healthy emotional and physical state.
It is always empowering to be able to meet your loved ones where they are with services that allow them to manage to the best of their ability. What was once a worrisome chapter for a great number of individuals has become resolved with the Lifecall Medical Alert for Seniors system. Everyone understands how important it is to develop a systematic approach for any urgent matter that may arise.
Lifecall's Medical Alert for Seniors Enpowers
Lifecall's Medical Alert for Seniors is a great way to empower the most important people in our lives. While getting older effects everyone differently one of the most common needs is being able to be self-sufficient. Creating an empowering scenario starts by taking the time to explore the most reliable resources for managing healthy living.