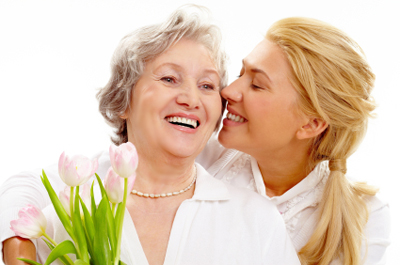 If you fell and couldn't get up, could you get help? Maybe a Personal Medical Alarm is right for you.
Though experts agree that a wearable alarm system may not help in all situations or be appropriate for all elderly people, it could be lifesaving for some.
It's estimated that one-third of elderly people living at home and two-thirds of those living in assisted living facilities fall each year. These mishaps result directly in about 1,800 deaths and contribute to at least 9,500 fatalities.
For many people, a personal medical alarm can be lifesavers. Whether the alarm is right for the individual depends partially on their mental and physical conditions and those of their caregivers.
So is a transportable alarm right for you or an elderly relative? To make that decision, you will have to consider the lifestyle of the person, their physical and mental abilities, the cost of the service, and what it provides.
The LifeCall Medical Alert System is priced as low as $27.45 a month, with no long term contracts. This complete and easy-to-operate emergency monitoring program means you will receive experienced, professional help from certified Emergency Medical Technicians when you need it.
Exercise is the key
Exercise is one of the most important ways to prevent falls. Exercise builds muscle strength and stamina, which help improve coordination and balance. Even people who have a lot of frailty can benefit from exercise in general. It can be argued that inactivity is the third leading cause of death in the elderly.
Other advice from experts includes:
You should talk with your doctor about whether certain medications or medical conditions, including your vision and hearing, may be causing you to stumble or fall.
Check for stairs and railings that may be in disrepair and carpets that may have loose seams.
Get rid of throw rugs.
Add grab bars to your bathroom.
Don't sit on furniture that is so low that it's difficult to sit down or get up.
Wear shoes that are comfortable and fit properly.
_________________________________
Contact LifeCall Medical Alert Systems, one of the leading providers of BOSCH in-home health care monitoring solutions for seniors and at-risk persons seeking to retain their independence and remain in their own homes.