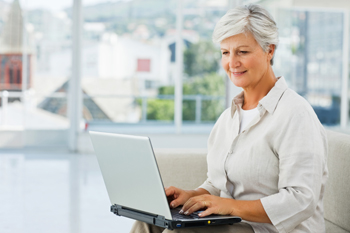 The decision is one of the hardest you will ever make. Your spouse, parent or another family member needs care that assisted living or home health care simply cannot provide. You need to choose a nursing home.
It's a difficult and emotional task. The horror stories are well documented. Finding a good nursing home takes research and perseverance. You want a safe, engaging and pleasant environment with caring staff and solid medical practices.
Not to mention paying for a nursing home … another huge source of stress.
Medicare pays only for medically necessary care in a skilled nursing home, like physical therapy or intravenous medicine. It does not pay for custodial care — help with walking, eating, bathing and other daily tasks. Result? The majority of nursing home residents pay from personal money, long-term care insurance policies or, if they qualify, through Medicaid.
Unfortunately, the typical search for a nursing home is made under duress. Most admissions come from hospitals. The hospital is in a hurry to discharge and may move quickly to get the patient moved to an available nursing home bed, regardless of the nursing home's quality or reputation.
The average cost of nursing home care is $200 a day, and that does not include additional fees for specialized services like care for patients with Alzheimer's or dementia.
Start With The Data
Every year the Centers for Medicare and Medicaid Services collect data on more than 15,000 nursing homes throughout the country. Health inspection data, staffing and quality measures are combined to come up with an overall ranking of one to five stars.
To look up nursing homes in your area, go to medicare.gov and click on the Nursing Home Compare Tool.
The site offers a useful brochure entitled Medicare's Guide to Choosing a Nursing Home.
Visit, Then Visit Again
Nothing substitutes for what you see, hear and smell when you visit a nursing home. Be sure to visit more than once and at different times of the day and different days of the week. Be sure to take the Nursing Home Checklist with you!
Call Your Ombudsman
Each state has a federally funded long-term care ombudsman who is an advocate for nursing home patients.
This person can tell you if there are state rankings or surveys available in addition to the Medicare ratings. The ombudsman can also help you find the latest health inspection reports,
which are public information, on specific nursing homes. Ombudsmen can also tell you how many complaints the office has collected about a specific nursing home and the nature of those complaints.
You can find the ombudsman in your state online at the National Long-Term Care Ombudsman Resource Center.
_________________________________
Contact LifeCall Medical Alert Systems, one of the leading providers of BOSCH in-home health care monitoring solutions for seniors and at-risk persons seeking to retain their independence and remain in their own homes.