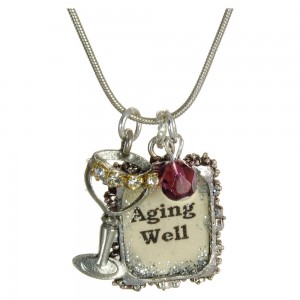 Stir in some Optimism, add a pinch of Curiosity, dowse in Humor.
She is a pioneer in a place few people have been. The far side of 90!
A long-lived lady in South Florida, a former writer and teacher, 93-year-old Esther has laid down her recipe for inspirational aging. Here are her secrets:
Find companionship. Loneliness is a huge problem in old age.  Make an extra effort to find friends through a senior center, library group or religious organization.
Exercise your body every day.
Use your brain.
Keep your sense of humor. At this age, life is tenuous and you can afford to laugh!
Dress well every day. No frayed pants or frumpy house dresses allowed. Dress as if you had a date. When you get a compliment, it makes you feel distinctive.
Find a theme song. Make it something cheerful.  Use it to smooth the soul when you see or hear something unpleasant!
Leave the door open for love. Love can happen even more intensely at this age because you know your life is shortened.
Offer a cheerful greeting. Never ask "how are you?"  Start out with a compliment about a women's scarf or tell a man how handsome he looks today. Resolve never to discuss health issues in public.
Have a conversation starter. Stay current on the news and have a short list of topics to talk about when you see people.
Plan your day, every day. You can have a fuller life than when you were younger because your time is your own now.
Led by advances in medicine, the number of Americans living to 90 and beyond has tripled since 1980 and will quadruple by 2050.
_________________________________
Contact LifeCall Medical Alert Systems, one of the leading providers of BOSCH in-home health care monitoring solutions for seniors and at-risk persons seeking to retain their independence and remain in their own homes.