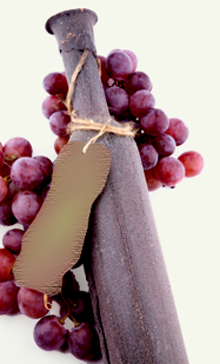 The statistics are astounding.  The demographics frightening.  The costs outrageous.
We are talking about Alzheimer's, the sixth-leading cause of death in the United States and the only cause of death among the top 10 in the United States that cannot be prevented, cured or even slowed.
5.4 million Americans are living with Alzheimer's disease.
Payments for care are estimated to be $200 billion in the United States in 2012.
Advancing Medical Research
As the leading funder of Alzheimer's research, the federal government is supporting significant new research into the causes of Alzheimer's and finding ways to delay, prevent, or treat the disease.
Behold The Simple Grape
The newest clinical trial funded by Washington features Resveratrol, found naturally in the skin of grapes. Research shows that resveratrol acts as an antioxidant and an anti-inflammatory. Resveratrol may provide certain health benefits, but research on the health effects of resveratrol in humans is somewhat limited.
Find Alzheimer's Disease and Related Clinical Trials
http://www.nia.nih.gov/alzheimers/clinical-trials
Fighting Alzheimer's
The 2011 National Alzheimer's Project Act requires the development of a national plan to accelerate research toward treatment and prevention of Alzheimer's, and to improve care, services, and support to people with Alzheimer's, families and caregivers.
Learn more about what Washington is doing to help those facing Alzheimer's and other dementias.
http://www.alzheimers.gov/fighting_alzheimers.html
Progress In The Search For A Cure
The news on the Alzheimer's clinical trials and research front seems to change on a monthly basis.  The latest progress concerns a team of researchers in Iceland who have discovered a genetic mutation that appears to prevent people from getting Alzheimer's. This mutation slowed the production of a protein called beta amyloid in the brain.
This is an important finding, but it needs to be put in perspective.  The protective mutation is so rare that only one in ten thousand people carry it!
Alzheimer's research is a dynamic field.  If you are interested in following this research, the Alzheimer's Association offers one of the most comprehensive websites. Click below:
http://www.alz.org/research/

Contact LifeCall Medical Alert Systems, one of the leading providers of BOSCH in-home health care monitoring solutions for seniors and at-risk persons seeking to retain their independence and remain in their own homes. www.lifecall.com